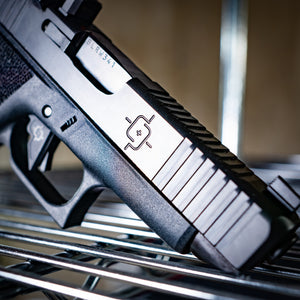 "Finals"
Finest Hour "Finals" is not another class....but a test and your final exam. It is a 8 hour day of just "force on force" and medical scenarios.
There will be zero blocks of instructions, but detailed debriefs after every scenario to evaluate each students performance.
This "final exam" is designed for all those students that have put in countless hours and reps of training that want to see how they perform under stress and get those critical thinking reps instead to see how its all paid off.
What to bring:

-!!!PLEASE DO NOT BRING ANY LIVE FIREARMS OR AMMO INTO THE CLASSROOM, YOU WILL BE SEARCHED!!!
-All non-lethal firearms and ammunition and medical gear will be provided
-Note pad and pen
-Safety glasses (hearing protection is not required)
-Extra layer or bulky outer garment if you wish to participate in "force on force" scenarios 
CLASS SIZE IS LIMITED TO 10...so sign up early!
Students must be a current United States citizen and meets one of the three following:
- Posses a current CPL license
- Is active duty Military or active full time Law Enforcement Officer
- The student meets the criteria for CPL in the State of Michigan and provides a letter of recommendation from their local Law Enforcement Agency attesting the student's good standing as a law abiding citizen.

Course Tuition: $200.00
(Lunch is not included)
Range Fee: Not Included